I pushed mom away from the computer so I can introduce myself. I am Flicka's Flirtatious Snowflake but my friends all call me Flirt. I'm a tiny but powerful little blue merle girl. I have a curly coat like Curly Sue and even my eyelashes are curly. I have two brown eyes, my sister Bz has one blue and one brown eye. I think that is cool!
My brother Dune has his very own blog now and I am sure Arthur will get one together soon as well - I'll just share my mom's blog from time to time.
Anywho - here are some pics of me today in the snow! It's hard work keeping the gang in line but someone has to do it!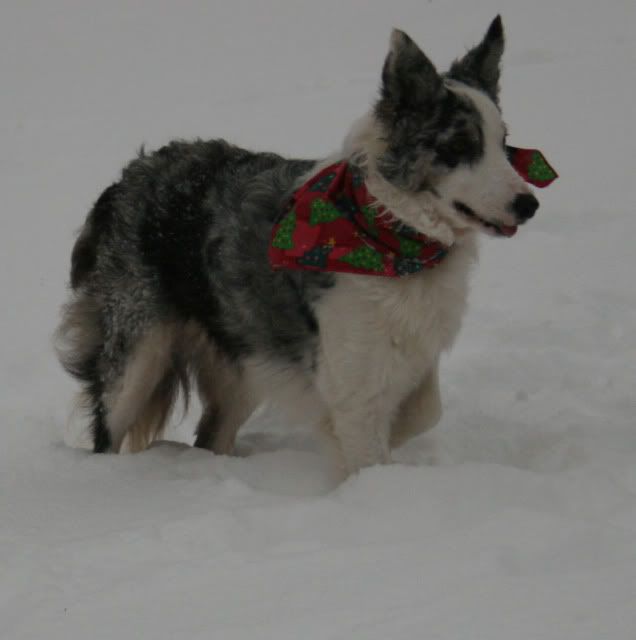 Jollyballs are the best!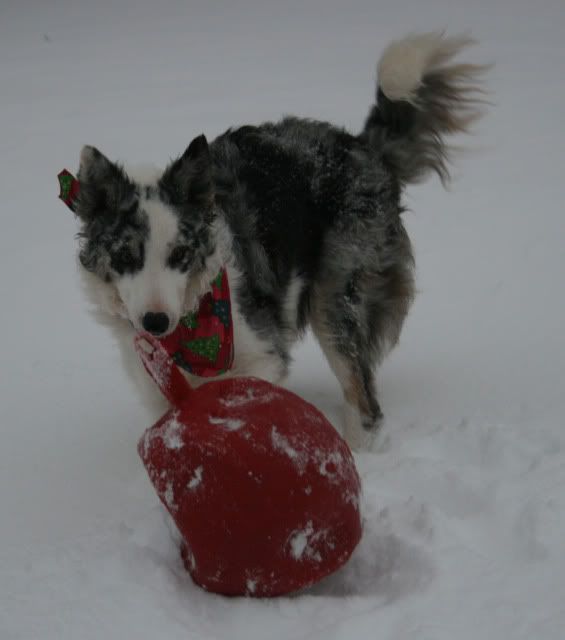 Love,
Flirt