We played frisbee! This is Arrow:)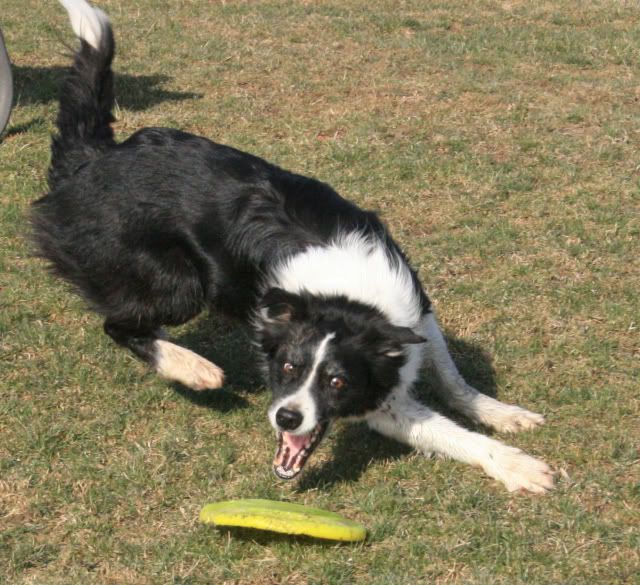 Pistol Pete checked out the view from the boat.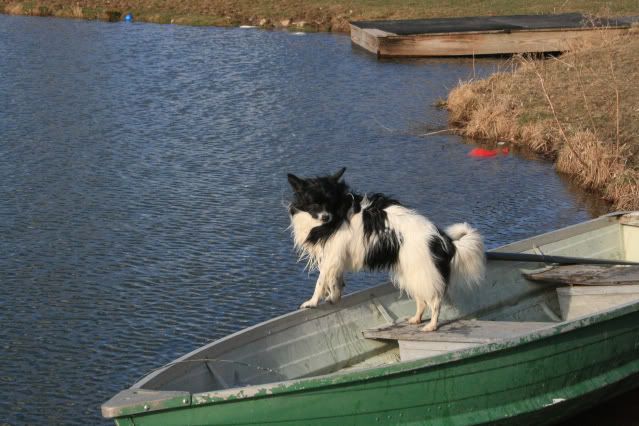 Arrow with a look that reminds me of The Exorcist!
Speaking of devilish looks...
Here are brothers Keegan and Tristan doing their usual thing with the Jolly Ball - Lil' Sis' Flirt is giving her opinion of this nonsense.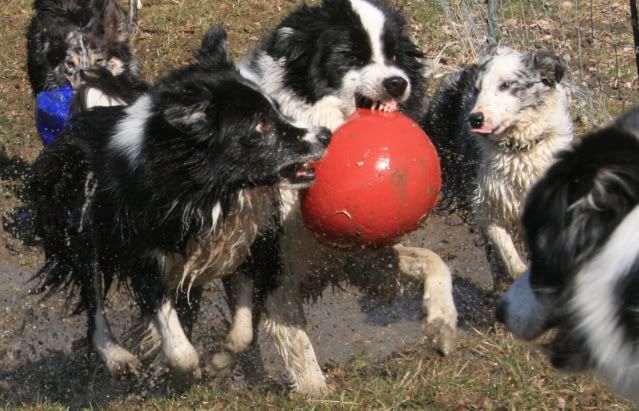 More of Flirt's Opinion on the shenanigans.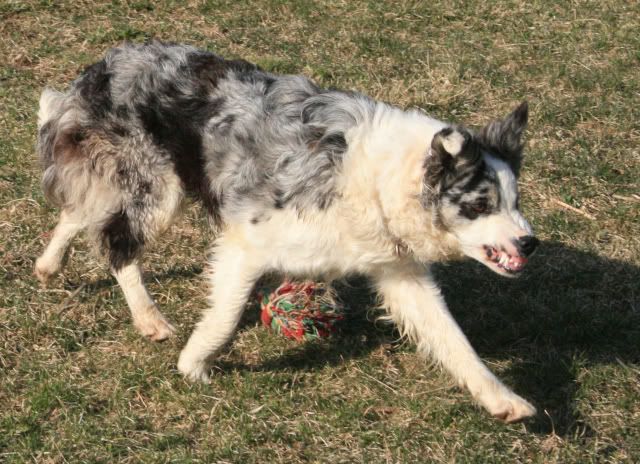 Foster boy Jiff.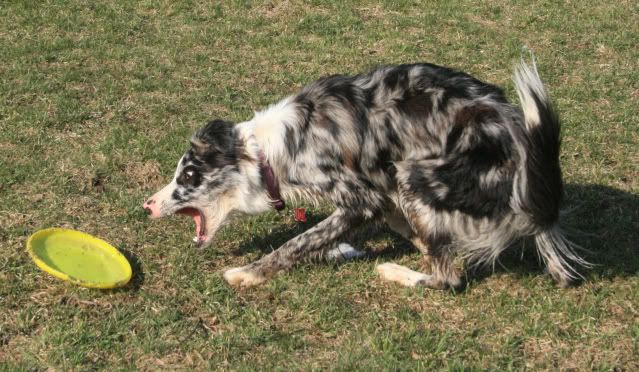 Foster girl Tela - being chased by all the boys:)
"Weeeeeeeeeeee!"