This is Higgins! He arrived a few weeks ago, dirty, smelly, and sad with tumor-like things growing on his bottom jaw:(
Before
After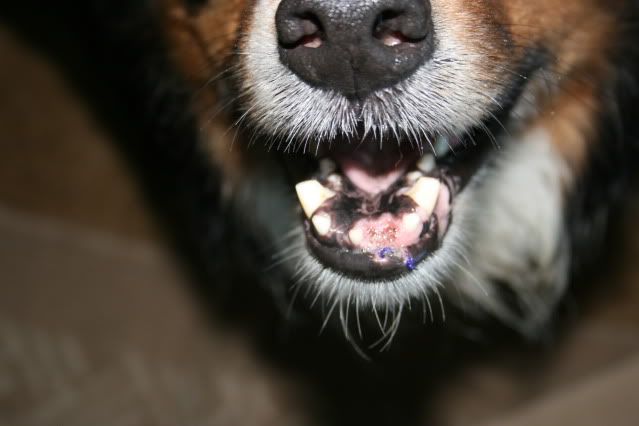 Here he is now with the tumors (epulis, benign) removed, neutered, and cleaned up a bit!
And with a few new friends:) He's in the middle holding the square piece of plastic.
He has a few quirks - like needing to pick up doggie dishes and carrying them around the house. This is fine unless the waterbowl is full and he chooses that one. No worry though, I just throw down some towels to blot it all up - but oops - here comes Jiffy to pick up the sopping wet towels...
never a dull moment at Sugar Bush Farm! LOL!