by border collies but yet he still helps them....What a guy!
"They all freakin' stare at me - ALL THE TIME!!"
"Even the little one is very evil to me."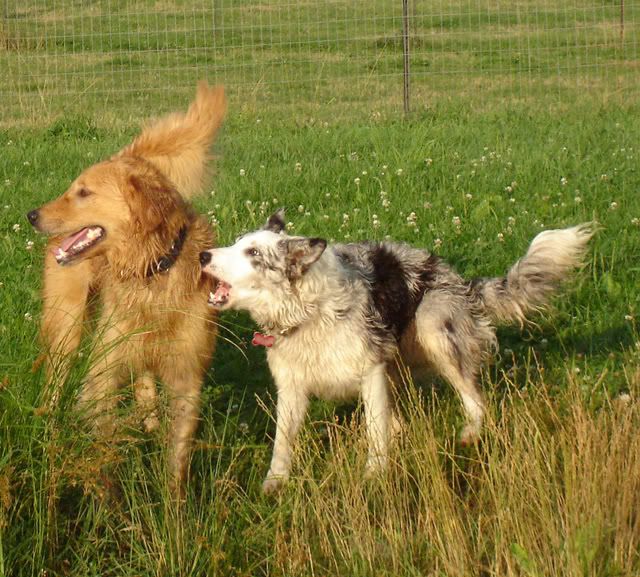 "Oh, but then they lose their Jollyball...." (insert sarcasm here:)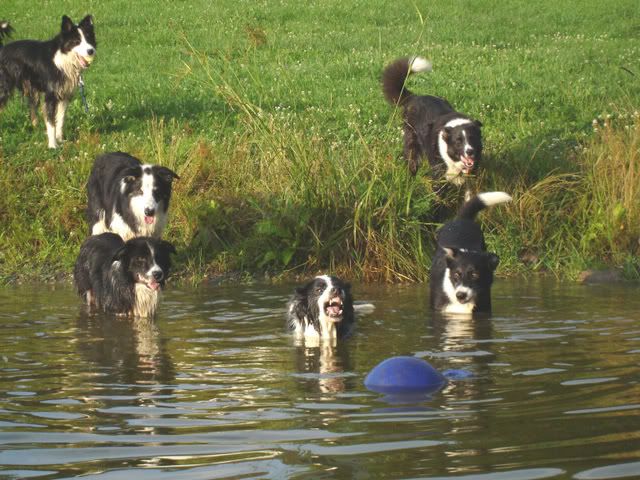 "And of course, being a good brother..."
"I help the morons out."
"Na, na, Dad loves me best:)"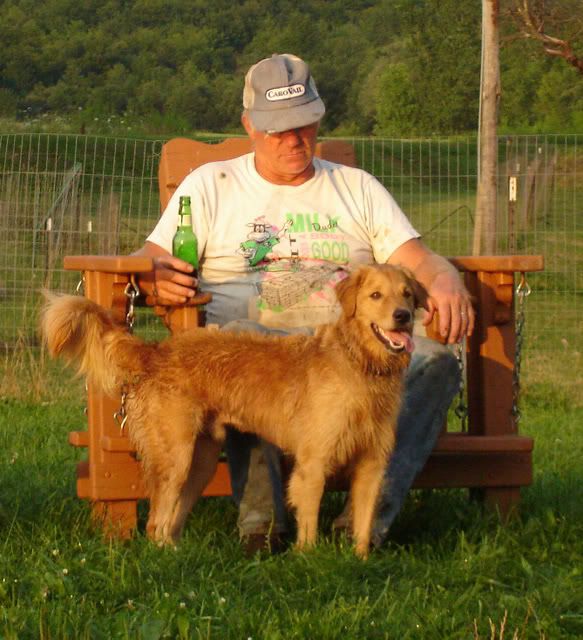 Kathy