My new name is Jiff! Thanks Auntie Petra and Foster Dad! I guess I remind them of Geoff the Giraffe that sells the toys!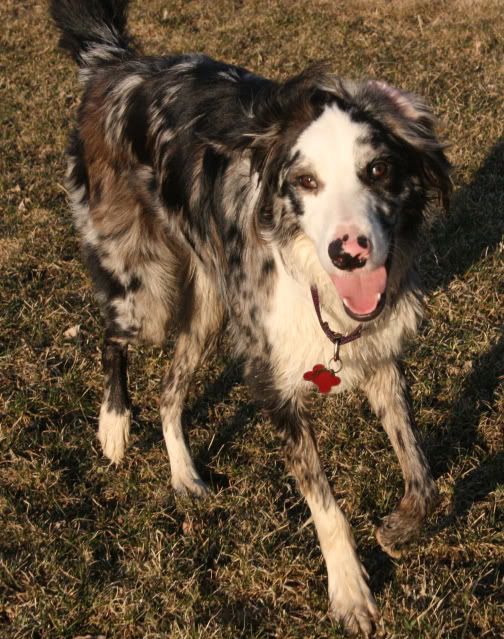 Today foster mom came home from work early cuz' foster dad got the $hit truck stuck in the field. Oh, that should be the manoooooooerrrrrrr truck - sorry foster mom! So she brought me out to play and took some pictures!
She says I should fix my ear for pictures!
I played jolly ball!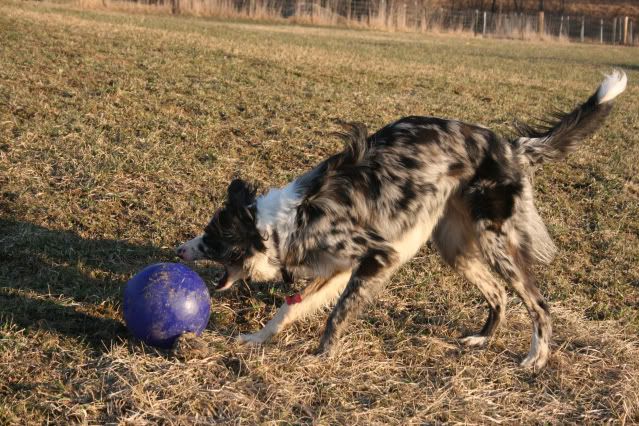 I played frisbee - would be better if she could throw - girls - geesh!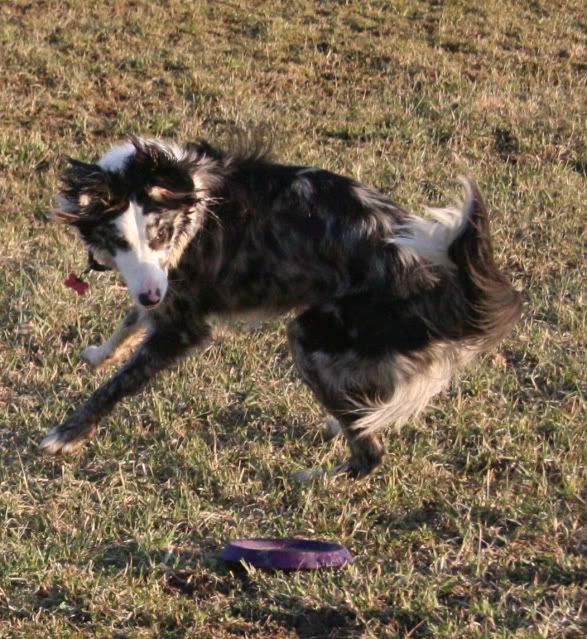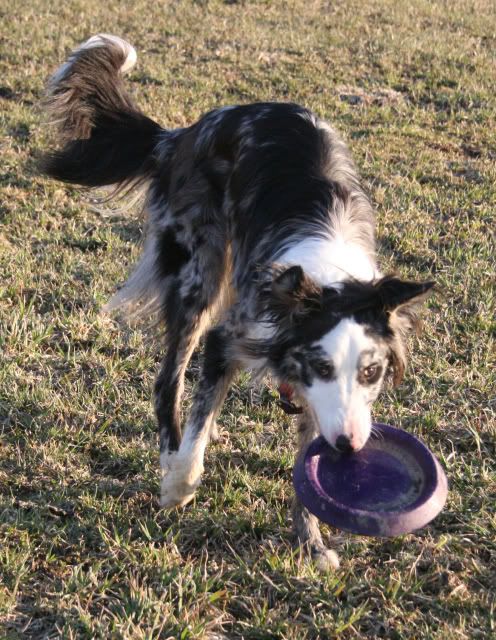 Flirt made stink faces at me - she really does love me though:)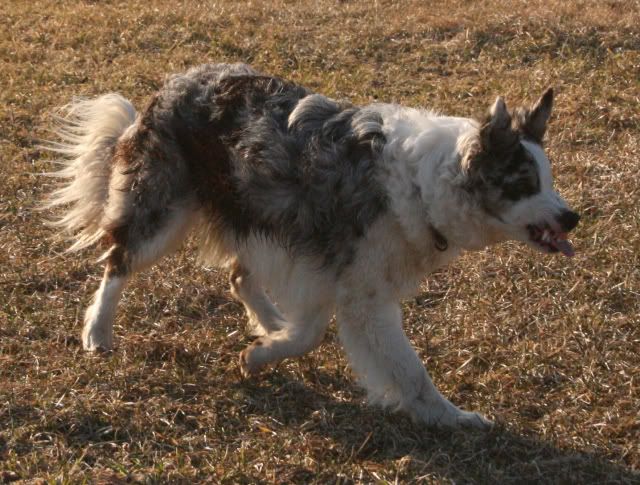 I think that is all for now! TTYL - Jiff