Hiya hiya hiya hiya! My name is Ramsey - I came to live at Sugar Bush Farm today! Yup, I'm stayin', not a foster dog!
Here are some pics of me and my momma. I love her, she played cool tug games with me!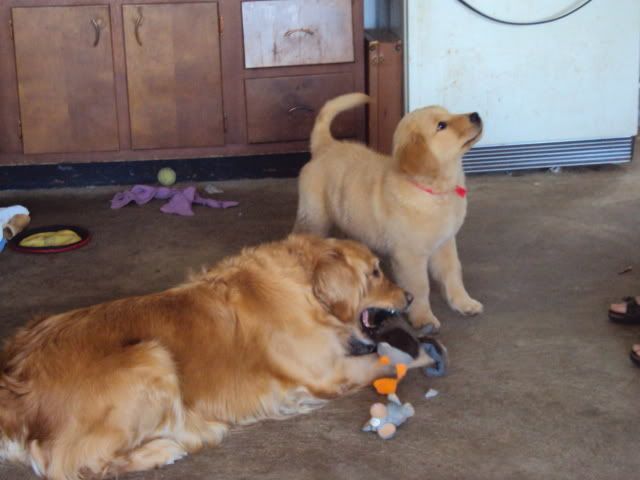 Pistol Pete showed me around.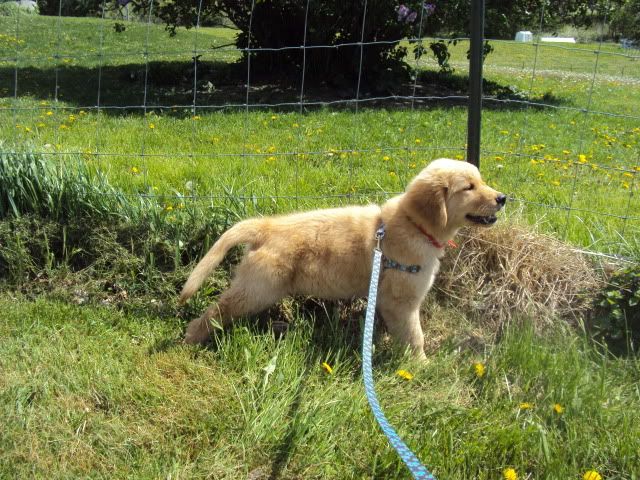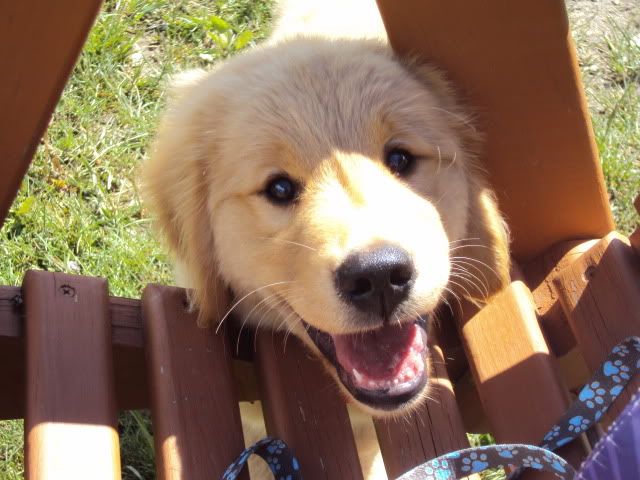 I even pointed! Do goldens point?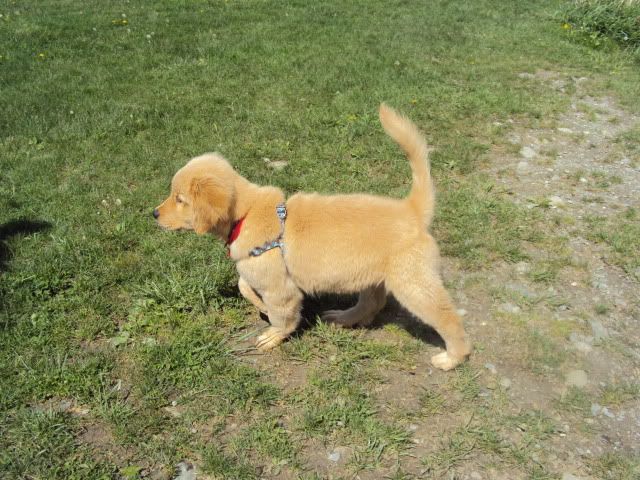 There is a pond! I had a drink - mmmmmmm - spring water!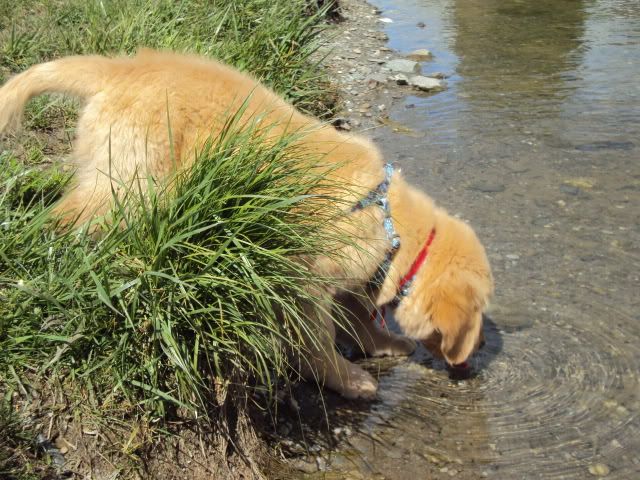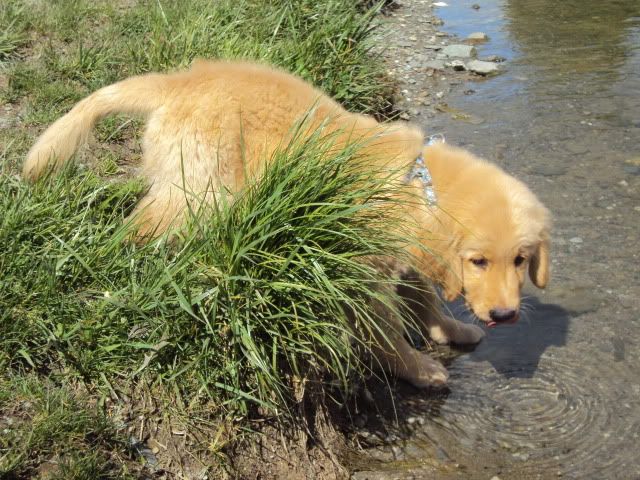 I kind of accidentally went for a swim! New Momma told me I should have picked a cleaner part of the pond!
But look! I did stay clean:)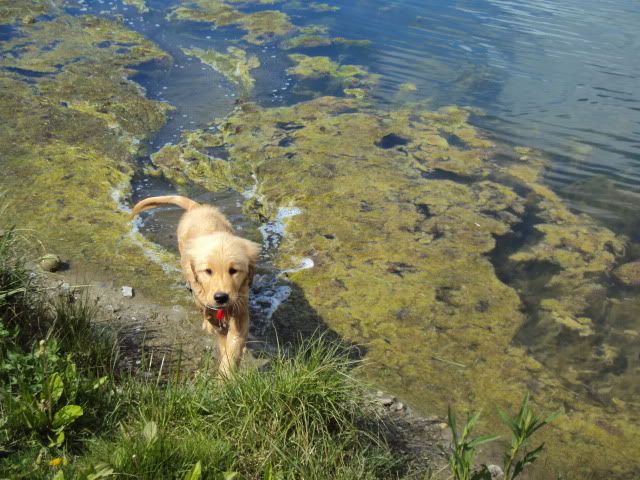 Had to shake the water off!
Then had to snuggle on new momma's lap - she said it was hard to get this pic - her arm wasn't quite long enough or somethin' like that!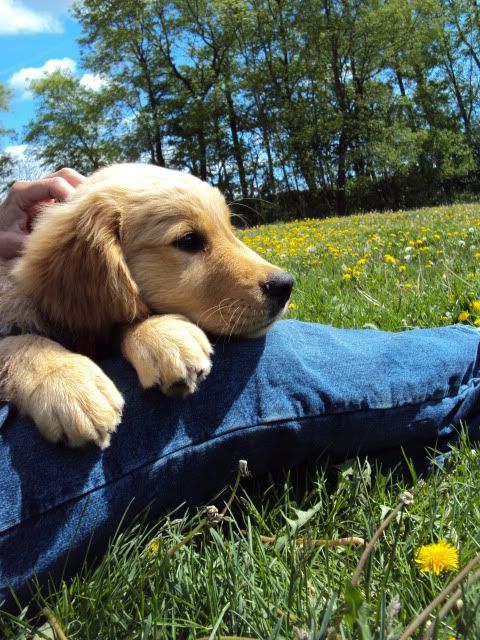 Oh, and I AM a MASTER POSER! My new momma was warned about this! Enjoy!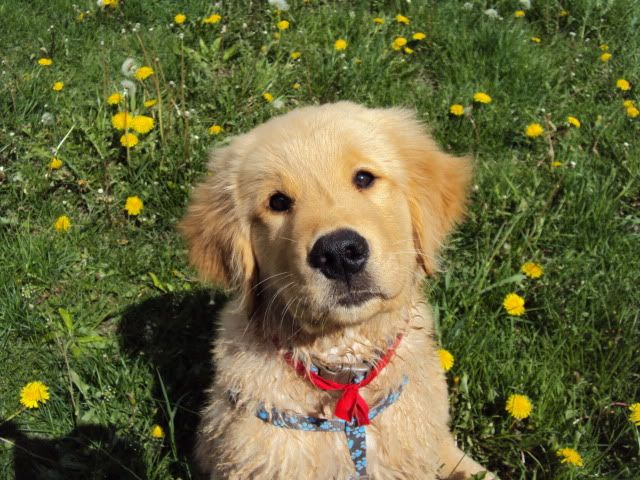 OH, one more thing new momma says "HEY Ramsey, you are a GOLDEN, not a BORDER COLLIE, no crouching!