Hey! Remember I posted some pics of the sheep with their new babies the other day?
This is our "border collie sheep" because she is marked very much like our BCs, including the white collar around her neck.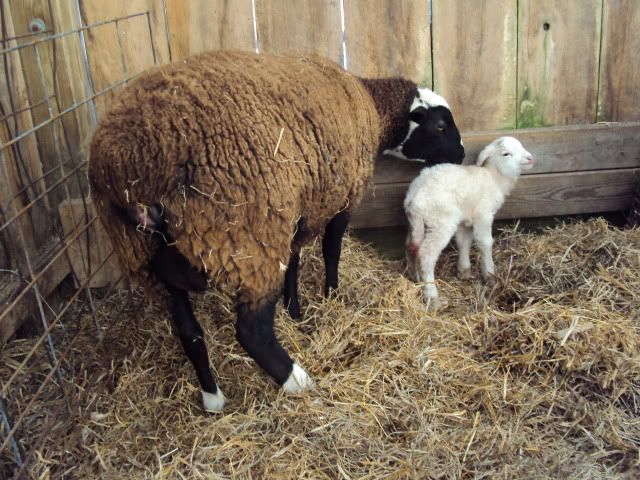 Well, anyhow, she had the one little white sheep on February 4th and today, 10 days later...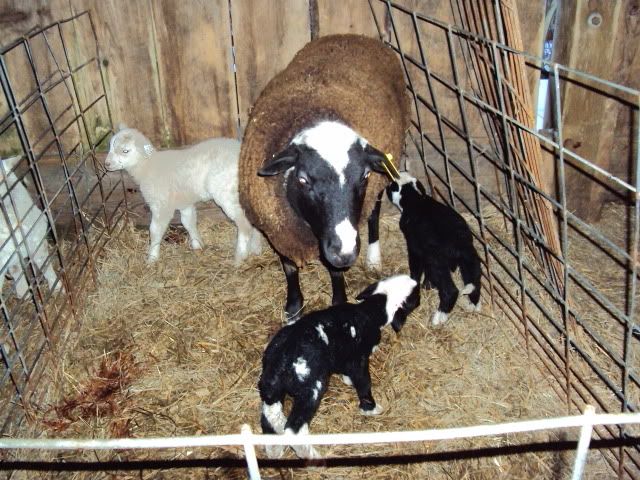 she gave us two more adorable black babies! Craig went to check on the sheep and was a bit worried as she had been doing so well, but she was down and not interested in the feed. A moment later out popped the lambs and then she was up and ready to eat again:)
Look at the white spots all over the one here!